Spring term 2021
Water Play  = learning.
I dislike the term "learning through play" and would rather say that that play IS learning! Never more so than with water. Have you noticed how children are drawn to it? We all know they have to splash in a puddle, throw a stone into a stream…just to see…to see what they can make happen. It's the same with water in the garden. Come rain (when we don't need the tap!) or shine, the children select water to explore with in so many ways. And because of this desire for self exploration it is important to provide a wide variety of different tools and resources to experiment with:
Pouring: from cups, jugs, watering cans with different shape nozzles, transferring into other containers, funnels, with different size openings. This develops concentration, hand eye co ordination, the science of velocity, capacity and volume. Trajectory: sending water, a ball, a car, a duck down a tube or piece of guttering allows thinking about size and velocity; joining together pieces of tubing, working out how to get water from one place to another and that it cannot go up hill!  Working together, talking about what they observe and working out different ways of doing something. Imaginary play: water becomes a cup of coffee, soup, lunch. Mix it with mud, sand , stones and it it transformed to something else.  And this is just the beginning !  So….throw away the activity books, the work sheets and turn on the tap

To create an inclusive ethos, 'where every child can shine' is one of our utmost aims at Little Star Nursery. Anybody can teach a child skills of holding a pen or throwing a ball but without the fundamental understandings of what it is to be a sharing, caring member of society all such skills are worthless.  Values of kindness and acceptance cannot be taught in a single lesson, nor given through a worksheet, but are embodied in attitudes, in the way we nurture, listen to and respect one another.   To this end, the most valuable resource that we give the children is the care of our staff, but there are also other underlying messages and practices that we give to all children.
One such message is that of acceptance of all people, and an understanding of difference.  We aim to celebrate festivals not in a tokenistic way but to explore the meaning of them to different people across the world in an effort to normalise other ways of being and of thinking.  Celebrating Chinese New Year this week allowed the children to learn the story of how Chinese New Years are named after a particular animal, we found out where the country was on the map, looked at and tried our hand at Chinese writing as well as tasting different food and making some spectacular Chinese dragons:watching and then performing our very own dragon dance.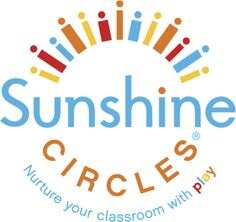 Our 3 golden rules (as below) come from the Sunshine Circles which form part of the Theraplay institution. In these children accept the nurture and lead of the adult as they display and share games of love and trust with the children. They then in turn use these with each other. The games allow time for listening to each other, for respecting each other's space and needs as well as of course having fun.  We build them into the core structure of our day and so they become again a chance for children to listen to and see the value of care in everything we do.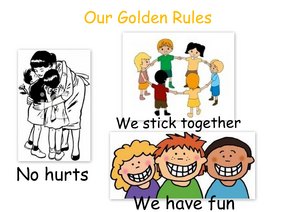 Finding and following fascinations
As a team we are trying to explore how we can follow children's fascinations and interests and scaffold learning by providing further layers of experience. We hope to offer these in observations rather than adopt a linear and sterile "next step" in learning which may lead to a more skills and knowledge based curriculum rather than one that is rich in wonder and magic.  Much of this wonderment is met with accidentally and we will be led to it by the children (which is why we place so much value on the freedom of experience that the outdoors gives), but we can also endeavor to offer many open ended and sensory experiences that allow children to take the play in whichever direction they choose.  Opening doors and questioning why or why not a child can do certain things provides an opportunity for new learning: watching a child observe how the cornflour gloop dries on his trousers is something that couldn't be felt if we worried about keeping the clothes clean for example. Stopping the child attempting to climb in case they fall prevents new possibilities and self belief. This is what will build strong, healthy and enquiring minds for the future: those who are prepared to push boundaries and challenge.
One key theme that will umbrella all of our work at nursery is not only in response to the Ofsted requirements, but is our response to where we find ourselves in the world right now.  No one can fail but be conscious of the instability and uncertainly surrounding our children, on a global scale, with headlines warning us of dying oceans, climate change, crisis of funding in education and general political turmoil.  It would be understandable to feel overwhelmed and disheartened by such a glimpse of the future but we are determined to turn this on its head and contribute to promoting a positive future for our Little Stars.
Firstly we can embed our interpretation of 'British Values' (as a term in itself I personally dislike.  More they should be every human's rights)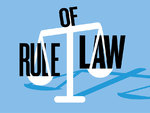 We need rules, if only to have something to rebel against!  Young children in these Early Years take solace from routines that give them a feeling of security.  We implement our 'golden rules' that teach children basically how to get along with everyone in order to have fun.  Laws are made to achieve fairness to a wide society in order that no one person can dictate.  Rules in this way then  need to be explained to be just: "you shouldn't run inside because you can knock into someone and hurt you both".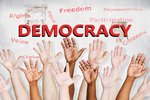 When it is hard to see this in action in practice these days, no time is it more appropriate to be democratic in the nursery.  This means considering each other's opinions, listening to each other, sorting problems out together, considering things from every angle and point of view. In short showing empathy to each other.   We do this by allowing freedom of choice and to use strategies such as conflict resolution and emotion coaching.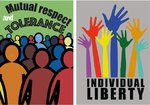 Respect and tolerance for each other is key. We welcome all families and understand different cultures and beliefs. We try to embed these ideas into children's lives at Little Star in a meaningful way without being tokenistic: being mindful of the diversity of images that we might use or how we present stories (having two mummy bears and ensuring the 3 little pigs are a mixture of girls and boys). Celebrations and festivals are examined and the stories behind them, rather than ticking a multi cultural box by just making a lamp for Diwali. Children's individuality is addressed through our planning, assessments and observations and through discussions with the family and yet children learn how their own unique ways of learning have to work alongside other peoples'. We are not a one size fits all but we strive to fit together and to be "in"clusive rather than create "others".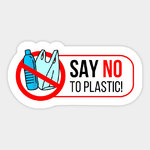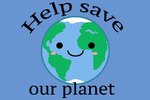 In addition to being kind to each other, we are looking after the world in which we live. Steps we are making is to 'say no to plastic' and source all new resources that are sustainable (we will recycle donated or second hand plastics).