Autumn Term 2018
Why Free should be free
I will at the outset make no apologies for making today's post about WHY we are doing this rather than what we've been doing.  As many of you know, and are benefiting from it, as of September 2017,  the government gave 30 hours of "free" childcare a week to certain eligible parents. Each local authority is given a different hourly rate who then can decide how to pass this on to settings.   Here in BANES that figure is £4.30 (which becomes £4/ hr once it is distributed to settings) and providers cannot add any "top up".  I am not here going to highlight the pressure that puts providers under (staff costs in light of (rightly) rising living wage, increasing rents, overheads, inflation).  But we are passionate that, apart from our nominal charge for a delicious and nutritious cooked lunch, our parents of 3 year olds (if eligible) can access 30 hours of free childcare.  I am understandably proud of being an "outstanding" nursery that has highly qualified staff which includes 3 at degree level across our two settings. I am proud that I have a while workforce of motivated and caring staff who take time to get to know their key children and their parents, who go above and beyond by accessing appropriate resources and  specialist support where necessary. I delight in the fact that we have miles of woodland and green free space on our doorstep that the children can delight in sharing and playing in.  Every child needs to be able to access this provision, no matter what their economic, cultural or family background.  This is why free must remain free. 
Diversity is not just a tokenistic gesture 
It's all too easy to say you have ticked the "inclusive" and "multi cultural" box by addressing any cultural or religious festival by, for example making an Easter Bonnet; a dragon for Chinese New Year or a paper lamp for Diwali. And it has been a week of such possible "box ticking" festivals this week that we could have marked by "just" making a Diwali lamp, a fireworks picture or a decorated paper plate and calling it a poppy. But rather we have taken the opportunity to explain the reasons behind fireworks, Diwali and Poppy Day. To this extent the children. and especially the Shooting Stars, have been thinking and talking a lot about battles, baddies, war and killing this week.  
How can you explain that poppies respect those who have died without explaining how they died?  We give a reason for making the tea lights through telling the story of Rama and Sita and the evil demon king, Ravana, who was killed by Rama's golden arrow and of course fireworks stem from the story of a planned explosion of the houses of Parliament. Hence we make no excuses for a week of battles, good over evil but also the consequences of War. In fact it is very humbling to share these conversations with 3 and 4 year olds who can show great sensitivity, maturity and intelligence in their comments and questions. Qualities that we hope will stay with them throughout their lives.
The right to play on your own terms
On these pages before we have talked about the role of the adult in supporting and caring for you children here at nursery, and also ideas about how you as parents can help them learn at home. But to what extent should we"scaffold" their play or be "teachers"?  I prefer the idea of being play partners. It is a topic that we as a team discussed recently and staff reflected on times when children seemed to stop play when adults intervened, or other times when the children actively invite us into their games. What we as adults have to remember is to be respectful of the rules of play that the children have created and not immediately impose our own adult interpretations. To scaffold play and learning is not always about "teaching" or "depositing" knowledge. It's not about trying to shoe horn in time and numbers to a game of trains; nor writing out tickets. It's about igniting a fire and a passion. To think outside the box so let's tale a risk occasionally …and let them play!
And somewhere where we see a whole lot of child initiated and quality play happening is the garden. Boundaries have been lifted, there seem fewer rules (hey..children are encouraged to run out here!). Of course, that and some intelligent and creative resources and space design…you've got to give us adults some credit for some things ;).   But take a look at a snapshot of one day out in the garden and see for yourself what quality play is going on: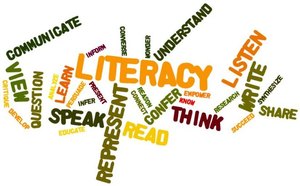 To be literate literally means 'to be able to read and write' and to be literate enables us to access other areas of learning and fascination. It is without doubt a key aim of ours, to ensure that the children at Little Stars are literate beings by the time they leave us. This does not mean we expect them to write and read sentences. We do not use flash cards or work sheets. We do not have "literacy lessons". So how do our Little Stars become literate, right from the moment they come through our doors?  Over the next few weeks of this term I will be looking at the building blocks that build the foundations of  literacy, from playing in gloop, to sharing stories, from managing and understanding their own emotions and behaviours to going on a walk together.
Headlines recently from Education Secretary, Damian Hinds reported the "scandal" of children starting school unable to talk in sentences and read simple words. The new proposed changes to the EYFS includes emphasis on vocabulary in the area of 'communication and language'.  Whilst that warrants unpicking (maybe at a later stage but for starters, Michael Rosen gives a valid response ) let's look at how we develop effective language and communication each day from the youngest to oldest.
First and foremost therefore is something that appears the most simple and yet arguably the most important factor : speaking  together, with children rather than at children . Staff  at Little Star Nursery ensure that they spend quality time talking with the children and not just through guided activities but spontaneous conversation that relies on sustained shared thinking where both parties contribute to the interaction.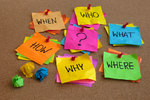 Sustained shared thinking relies on quality questioning with open ended responses so as to eliminate the child's feeling of a 'right' or 'wrong' answer. It involves tuning in to what the child is really saying and not just what we think they should be saying; showing genuine interest: giving good eye contact, smiling, nodding; asking children to elaborate as well as giving them opportunities for extended vocabulary: "I really want to know more about that",  "Yes it is a car. It's a big, red car"; clarifying ideas: "So you think this ball will go faster. Shall we try?"; suggesting, using encouragement and extending thinking: "I can see you've drawn a very happy face. Shall we add some ears maybe?"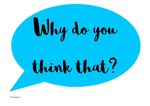 So what can you do at home to hep your children read and write?  It's as simple as talking…about anything…what you see in Tesco, what's happening in Paw Patrol, sharing books (any books), build up vocabulary by describing what you see, sing together, ask open ended questions and never ask anything that you don't think they may not know the answer to.  Be interested in your child, share their wonder, their joy and humour.
Someone who worked in a nursery "class" recently asked me how often do we read to the children? "All the time" I replied, to her surprise as the children in her class could go a whole day without having reading "scheduled" in as it didn't meet the learning outcomes prescribed for that day. What learning outcome cannot be covered by books and story? Story telling is one of the oldest traditions we have (in fact one of the oldest books, The Bible, is based on story telling).
Let's look at the evidence and "science" behind reading.  Storytelling and shared reading activities have consistently been shown to improve children's language comprehension skills (put simply, how they understand what words mean in the very beginning).  You look at and share pictures together.  A baby points to a picture of a zebra and you tell them the word. As they develop speech they say the word 'zebra'. You build upon that, 'Yes a stripy zebra'. As the child grows they ask more questions and you give explanations: "The zebra is eating" and eventually the child will learn that the zebra is eating grass in the plains of Africa and so on and so on. This knowledge is learnt much better and more fully by seeing and discussing rather than having an abstract idea given to them.
As the books give visual cues, so the children learn to de code what they are seeing. They know that the pictures carry meaning and after listening to the story being told, they can tell the story for themselves. This de coding will lead on to realising that the letters on the page make words and these are the words that carry the meaning.  The way you share a book with your child can also help them along the road to reading. Books with rhyming endings encourage them to finish the lines; talking about what they have just read; about the characters; what they liked, what they didn't like. Connect it to your own experiences (we had to look for hairy toes in our vegetable patch last Summer when we picked the beans!).
'The Hairy Toe' is certainly one of the firm favourites with both Rising and Shooting Stars and we hear the children telling the story over and over again. This brings me onto the subject of the type of story or book you are reading. Really one could argue that there is no such thing as a right or wrong book and this is true as long as it fires the imagination. The Hairy Toe is so scarily brilliant as it builds tension right from the start and ends with a terrifying climax, that gets to the children each time, even though we know the ending.  'The Bugaboo' is another favourite that  has deliciously fiendish characters in; the children roar with laughter each time I read 'The Book with no words' even though they know each time what the format is (and always ends up with me making very silly noises).  We all love to be a little bit shocked, just look at the popularity of Roal Dahl whose characters are wickedly wonderful. Sadly compare these to the vast majority of reading scheme books children are introduced to at school……
But it's not just books. The techniques of 'Active story making' brings stories alive and is based on the oldest way of telling stories: verbally.  Using a simple story, such as the Rising Stars have been doing with 'Dear Zoo' they can use props to help them tell the story with each other.
In brief, enjoy books together. The best experiences are shared ones. When you love reading them 9 times out of 10 the children will love listening to them.
Whilst all of these topics are worthy of research papers this is the subject that I hold dear to my heart so I will try to be as succinct as possible.
Learning to write is liberating. Some people can only think through ideas if they write it down;  whilst stories can be verbal and passed on down through generations, at some point they need to be written to preserve them.  There is a debate over the value given to the written word these days, in an age of the computer and electronic devises that make the need for using a pen almost worthless in adult life. And yet children still need to write.  Even if we disregard the need for writing as a necessity for passing tests and exams, the importance of being able to literally "make your mark" should not be undervalued. I shall talk a little now about what that mark may be.
Writing is a form of expression. Is is not learning how to trace, because that  is merely learning how to trace. We want writing to be meaningful to children. This is why every scribble they make, every mark in pen, crayon, paint,  in sand, in gloop should be recognised and praised.  Talk to your children about what they are drawing, writing or painting but try not to ask "what is it?",  in fact limit questions at all. Often comments can encourage them to tell you more: "Oh I like that yellow, It reminds me of the sun:" (to which they often indignantly return with some sort of comment! "No it's a dinosaur").
As I said earlier, we live in a digital age where children are seeing adults write less and less but if they do it is very powerful, Like in many situations, they copy,mimic, try to be grown up, and so some of the most heartening moments are when I over hear and observe children writing out their own timetable for the day, writing children's names down on their own outings log or "doing their paperwork". This is making writing meaningful. Help your children at home by writing out lists together.
But writing does not come naturally to some children. While I dislike many of the proposed changes to the new EYFS goals, one good thing is that they have separated fine motor and gross motor skills in the 'Physical development' section. Controlling your hands for a successful pen grip is not easy. In fact there are some bones in the wrists of boys that are not even fully  developed until they are 7 so for us to force them to use a pen for "neat writing" is physically hard. This is why early development and use of all muscles of the arm can help. Messy play, using big gross motor movements, using a big brush, a mop, all these are helping the journey towards writing.
It's also not about having a "writing area". Yes, in our Shooting Star room there is a table that holds the pen pots and other writing resources but these are portable. There are also pens in the book corner, in the role play area. chalk can be used on the floor.
In the Rising Star room again pens are found in the home corner, the mark making caddy can be taken anywhere and often the right place for these toddlers is the floor (it's much easier and more supported to write lying down with the support of the floor for your arms than at a table). Writing isn't just for inside. Forms of mark making becomes relevant outdoors too, for example creating your treasure map for pirates.