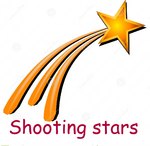 Spring Term 2020
We can give the spark but it's the children who light the fire
Real deep learning comes from allowing the children to find their own answers, make their own discoveries and answer their own questions. Otherwise it's just a manner of filling a child with facts that are never allowed to link up into something meaningful. 'STEAM' learning (science, technology, engineering, arts and maths) offers a manner of open ended problem solving opportunities for the children to become self learners and it has been in full swing over these past few weeks as the Shooting Stars have been exploring and experimenting with mixing materials and ingredients and watching chemical reactions; such as exploding volcanoes with  vinegar and bicarb of soda and undertaking many outdoor exploratory adventures with water.
It's also not what you've got but what you do with it, and such is the importance of having resources available at all times to aid and support play and learning when and wherever it takes place: such as using tape measures to work out whose vehicle is the longest.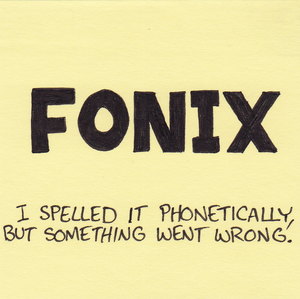 Isn't it ironic that the very word 'phonics' is phonetically incorrect?!  The glorious English language for you….and this minefield is what our children have to find their way through! Luckily then phonics is not such a scary or intimidating prospect when done the Little Star way.
'Magic bags' (any given bag filled with props of the same letter) are always a popular way of introducing the children to a certain beginning sound.  The true learning comes though from leaving the children alone with it once the adult led session has finished. I'm a great believer of letting the children have access to as many of the resources we use through their continuous play as they are then able to re create, re discover and re live the  learning for themselves. So I over hear the children "being teacher" in the book corner with the phonic resources we have used in the group time.
This is why I believe that a mix of adult and child led learning is the best mix. And learning when they don't realise they are. Hence a "phonics lesson" of fishing becomes a discovery of the properties of magnets, number identification and ordering and again leads the children to make their own investigations as they follow their own interests in exploring the room looking for what is magnetic.
Who's that trip trapping over my bridge?
It's not just called 'Active' story making for no reason! The format of active story making whereby we tell a story through words, actions and pictures really does capture the children's imaginations as well as their drive and desire to tell the story for themselves: be it through just the words, pictures  or physical re enactment: which is its power, to give ownership of story telling back to the children. And so we have had puppet shows, rickety bridges in the woods as well as in the garden, telling it to each other with props and puppets and I know many of you have heard it at home too.  Please ask for a story map if you haven't already had one or even better ask your children to draw one for themselves and tell the story while they are doing it.
So, that's just a taste of all we've been doing just for starters to kick off the term.  Below are some other letters and information that may be useful to you as we help our children live, love and learn throughout this year. You can find more on the parents page.  But if "all" you are doing in "school preparation" is reading a bedtime story then you are giving them the best possible preparation ever

Learning together maths 08  Teachingof phonics for pre school children  Mathematically speaking